Roger Entner
| Founder, Recon Analytics Inc.
Roger Entner is the Founder and Lead Analyst of Recon Analytics.
He is known around the globe as one of the most respected telecom experts. Over the last decade he has been frequently quoted by the world's most prestigious media outlets, such as the Wall Street Journal, the New York Times, USA Today, Financial Times, ABC, CBS, NBC, Fox, CNBC, NPR, PBS, and CNN. In the last year alone, he was referenced more than 2,000 times.
Don Kellogg | Analyst and President
Don Kellogg is President and Analyst at Recon Analytics. Don brings over 15 years of experience consulting with telecom carriers, OEMs and MSOs, having led relationships with major telecom/wireless players in roles at Neustar, Nielsen and Telephia.
Under Don's leadership, Recon has built and deployed the fastest, most agile consumer research tool in the industry; able to generate actionable insights at-scale, within days rather than traditional market research timelines which are often measured in months.
At Recon Analytics, Don spends much of his time focused on product research and development, alongside data and product strategy for Recon's line of Pulse products which reach over half a million consumers per year.
Prior to Recon Analytics, Don was a Principal at Neustar, where he was responsible for managing an array of engagements across the telecom sector, including Neustar's largest identity and segmentation engagement as well as multi-touch attribution work with several wireless providers.
Prior to Neustar, Don was a Director in the Telecom Practice at Nielsen (formerly Telephia). At Nielsen, Don worked across the gamut of Nielsen's telecom-focused research products, including survey research, bill panels, on-device meters, stationary and mobile network testing. While at Nielsen, Don also served as a spokesperson for Nielsen's telecom products to the press, contributing or authoring research which was featured in The Economist, International Business Times, Harvard Business Review, New York Times, Boy Genius Report, Engadget, Fierce Wireless and others.
Prior to Nielsen, Don was a cartographic analyst and media buyer with Vertis Media. At Vertis, Don created geospatial analyses which helped clients use location intelligence to more effectively market to their customers.
Don graduated from California State University, Chico with a Bachelors in Business Marketing. Don lives in the San Francisco Bay Area with his wife and two daughters.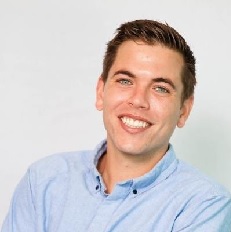 Brett Clark | Analyst and Vice President
Brett Clark is Vice President and Analyst at Recon Analytics. Brett leads product development for Recon's Mobile and Home Broadband Consumer Pulse studies which survey over 500,000 consumers per year regarding their experiences, preferences, and intent with their mobile and broadband services. Brett is responsible for managing the lifecycle of each weekly pulse, from developing and publishing the studies through analyzing the micro and macro trends observed. Additionally, Brett analyses the mobile and broadband industry landscape as a whole; assuring each weekly pulse provides actionable insight into the latest innovations, offerings, and plan structures in the marketplace.
Brett joined Recon in April of 2022 from Neustar where he was leading management consulting engagements across Fortune 100 organizations, including Verizon, eBay, and Sonos.
Prior to Neustar, Brett was with identity services company TargusINFO where he was part of the original team that developed a demographic & psychographic consumer segmentation schema which is still prominent in the marketplace today.
Brett graduated from the Leavy School of Business at Santa Clara University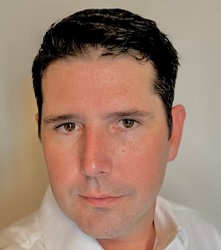 Mitch Klassen | Analyst and Director
Mitch Klaassen is an Analyst and Director at Recon Analytics with an expertise in market forecasting, analytics and customer segmentation across multiple industries including telecommunications and high-tech. Prior to joining Recon Analytics, he worked at Cisco as part of the network platform strategy team in product and portfolio management and was responsible for data driven decision making across all enterprise customers. Mitch also worked at Gartner Consulting, where he led the custom forecasting and primary research team, to support fortune 100 telecommunications and high-tech companies developing near-term and mid-term strategies.
Mitch holds a Masters of Business Administration from the University of Texas at Arlington and a Bachelor of Business Administration in Marketing from Kansas State University. Mitch is based in Frisco, Texas, has two boys, loves coaching football, and playing golf in his free time.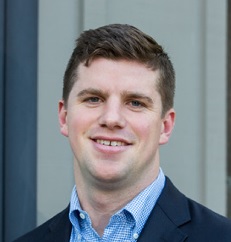 Jake Hawkridge | Analyst and Director
Jake Hawkridge is Director and Analyst at Recon Analytics with a primary focus in the B2B Telecommunications market where he assesses companies' satisfaction and needs from current and potential providers as well as for solution-based offerings. Jake also plays a prominent role in the weekly development and quality assurance of Recon's Business Telecom Pulse study which speaks to over 25,000 business decision makers and influencers per year regarding their companies' preferences and intentions with their mobile and broadband services. Jake analyzes the results of each weekly study to provide guidance to clients on what they can immediately do to increase their standing in the marketplace as well as what they can expect in the near and long-term future.
Prior to joining Recon Analytics, Jake spent 10 years at Neustar in various roles across client success and consulting organizations. During his tenure, he developed subject matter expertise in consumer segmentation, multi-touch attribution, and marketing mix models. Jake led project deliveries for a range of Fortune 100 clients spanning multiple industries, including telecommunications and financial institutions.
Jake holds a bachelors from Whittier College where he double majored in Political Science and Sociology and completed a Fletcher Jones research fellowship.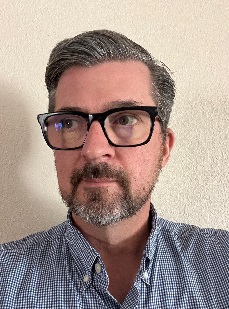 Daryl Schoolar | Analyst and Director
Daryl's research at Recon Analytics focuses on telecommunication service providers and companies that provide networking communication solutions to those service providers. Some of the topics he covers are digital transformation, 5G, 6G, cloud networking, and telecom service strategies.
As an industry analyst Daryl has been involved in such projects as helping technology vendors develop use cases for new products and services, identifying new technology trends, and providing go-to-market strategies for vendors and communication service providers. He has regularly spoken at industry and vendor events on the trends that are shaping the telecommunications market. He is also sought out by trade publications to comment on mergers and acquisitions, new product announcements, and market developments.
Daryl brings over 20 years of industry analyst experience to Recon Analytics. Prior to joining Recon Analytics, he held similar roles at IDC, Omdia, Current Analysis, and In-Stat. Prior to becoming an industry analyst, Daryl worked at telecommunications service provider Cable & Wireless USA, where he was a member of the marketing and competitive intelligence team.
Daryl has a Bachelor of Science in Marketing Management from Virginia Tech.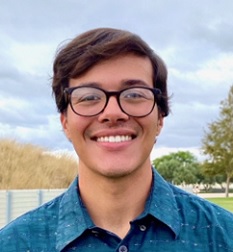 Jared Chavez | Analyst and Manager
Jared Chavez is an analyst and manager at Recon Analytics, bringing his experience in marketing analytics and customer segmentation to provide valuable insights to Fortune 500 companies.
Prior to joining Recon, Jared was an analyst at Neustar, where he had the privilege of collaborating and consulting with renowned organizations, utilizing data-driven insights to elevate market positioning and enhance customer engagement.
His strengths lie in transforming complex data into compelling stories, with his primary expertise in crafting visualizations that highlight actionable insights. He is driven by the mission to translate intricate data into accessible, impactful insights that drive strategic success for corporations.